Up to 10%
Brand Revenue
reclaimed
Up to 10%
Infringement
Leads
Up to 10%
Successful
Enforcements
Join leading brands to reclaim your revenue from infringements

Capture Leads. Take Down Supply Points. Measure Outcomes.
Where are your brand's counterfeits and knockoffs being sold? Who is selling them? What is their source of supply?
The Chkfake Platform helps answer these questions. It enables Brands to capture infringement leads from their value chain at scale and shut down high value infringement supply points.
Scale-up capture of Infringement Leads
Harvest leads from the entire value chain with a standardized lead capture tool. Get high quality evidence in real time for easy prioritization and decision making.
Assign infringement leads to third party agency partners for further investigative or legal action. Swiftly identify and shut down infringement supply points with a streamlined process.
Transparent Investigations
Get visibility of all actions of field investigators. Build trust between 3rd party investigative agencies and the Brand.
Data capture at the lowest disaggregated level and a single data repository allows powerful analytics to inform strategy, easy report consolidation and measurement of outcomes.
Infringement leads are valuable as they point to supply sources of counterfeits and knockoffs.
Chkfake Leadcatch is a standardized lead capture tool which allows you to harvest high quality infringement leads at scale from across your value chain.
Increase high quality infringement leads by 7 times with Chkfake Leadcatch.
Chkfake Enforce streamlines and digitizes the enforcement process against infringements, providing unparalleled visibility and control in the program and driving more successful enforcements.
Increase successful enforcements by up to 3 times with Chkfake Enforce.
What working with us looks like
Chkfake Platform allows Brands to reclaim their revenue lost to counterfeits and knockoffs with a state of the art brand protection program.
Learn how we can help you
If you have 15 minutes, you can see how easy is it to adopt Chkfake Platform in your value chain.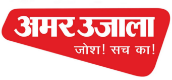 Head of Legal, Major FMCG MNC
"We have been using the Chkfake Brand Protection App for reporting of infringements of our products. . We find that their App is very well thought out in terms of available functionalities, allows easy onboarding, provides accessibility to a large number of people whilst keeping the costs reasonable and is easy to use. The Chkfake team is outstanding in their servicing delivery and have consistently shown a quick turnaround for all our requests and have exceeded our expectations in terms of providing support."
Ravindra Prasad, DGM (Corporate Strategy, Planning & Business Development), HPCL
"We have found Chkfake's team to be highly professional and responsive to their customers' requirements. The team has deep knowledge & expertise of brand protection space. They have been in operation since 2015 & have developed a reliable software product in this area with no direct competitor as of now."
Contact Us now to upgrade you brand protection program and start reclaiming your lost revenue.